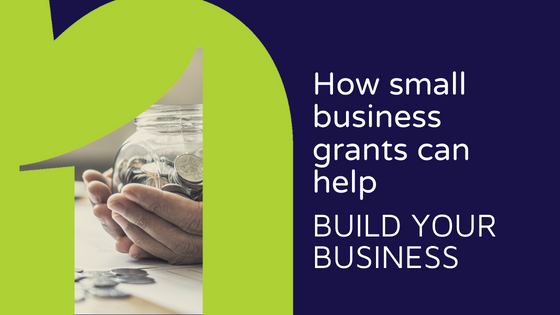 How small business grants can help build your business 
Business, Finance - 23/03/2023
Funding for small business owners can often lead down a rabbit hole of lending schemes and financial traps. This can end up leaving you in a worse-off state than when you started.
But there are more financially beneficial alternatives that don't require you to pay them back. This is called the small business grant.
What is a small business grant?
Grants are a way for small businesses to get funding from a local governmental body or support organisations.
Unlike a small business loan, there's no obligation to pay back the principal as well as any underlying interest costs. 
Grants are a way to ensure the growth of small businesses, furthering local economies, which is mutually benefiting everyone involved. 
How do I apply for a grant?
Unfortunately, due to the risk of granting small businesses large sums of money, there's an equal amount of expectation placed on the business owner to know exactly why you want this money, and what you intend to spend it on.
Regardless of the route of funding you intend to follow, the rules of grant application remain quite universal. 
Write an in-depth business plan
As mentioned, having a detailed understanding of your business will help put potential granters at ease, knowing their money is in good hands.
There are templates readily available to get you started, but we recommend doing some research into exactly what you're applying for and who with before getting started. 
You want to lay out how your business is answering the needs of your local community. And if you have competitors in your area, you need to highlight the strengths that sets your business apart. 
Weaknesses or areas of growth will also be required. They can be the key ingredient to growing your business once you have successfully landed your prospective grant money. 
What kind of grants are there?
There are hundreds of grants available in the UK, with each organisation offering grantees anywhere between £500 – £250,000. 
Most of these, however, are allocated to specific industries. Be sure to read the specific requirements before going through the trouble of applying. 
We do recommend asking your local authority about grants and funding available in your region and industry before preparing applications for more nationwide channels. 
Due to how popular they are, nationwide granting bodies have more than likely pledged a sizable portion of grant money already.
A grant can be a great way to fund improvements necessary for making your business grow as with so many to choose from and little risk involved, it's easy to see why they've become such a popular alternative to loans. 
Yet, like many financial decisions, it's always best to consult your bookkeeper in order to get the best advice moving forward. 
Don't have one? Then maybe it's time to outsource your cashiering services to us. 
We make it our business to offer the latest in bookkeeping and accounts advice, like our blog on what to think about before applying for a loan here. If you're curious why not give us a call today?
More from the Knowledge Hub
From information and help around all things accounts, to our thoughts and commentary on what's happening in the world of law and finance – you'll find it all here.
In a previous blog, we covered how smartening up your accounting system can give your […]
When it comes to law firms, the lawyers rightfully take centre stage. But behind the […]
Whilst we'd all like to think that we can manage every aspect of our business […]
Running a business on its own is hard enough without having to chase clients for […]