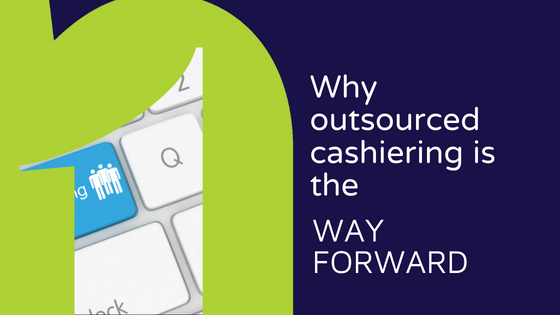 Why outsourced cashiering is the way forward
Law - 23/02/2023
Like anyone starting a business, we all shoulder the responsibility of performing everyday tasks. 
But, when the money coming in exceeds the money going out, it's best to offload those back office functions like cashiering. 
When you're practising in an area as heavily scrutinised as law, ensuring your accounts are managed in accordance with legal-specific regulations is paramount.
Frees up those busy schedules
If nothing else, the most practical reason to outsource would be that it simply frees you up to focus on client work. 
It can be difficult balancing your daily responsibilities with guaranteeing you're earning fees.  
This kind of practice can leave you scrambling to rush through your accounts. This can be devastating to your finances, as correcting errors can really cut into both your finances and time.
Outsourcing scales with you to support growth
Steady growth is something we can all hope to achieve. With the cost of living going up, this feels more important than ever.
But growth works both ways. Unfortunately, that means your administrative responsibilities could start to pile up. This can leave smaller practices struggling to meet demand.
As is customary in the legal sector, demand has a way of dropping off. This can take up a large portion of your time as you attempt to regulate your accounts between each weekly compliance report.   
What to consider before outsourcing
It might sound like every facet of your bookkeeping functions will be out of sight and out of mind. But it's wise to hold off any expectations throughout the transitionary period. This is at least until you understand what is required of you moving forward. You'll still need to be mindful of what you're spending, how much, and where. 
This will primarily take the shape of your firm's scalability. Outsourcing firms tend to charge according to your transactional history. They will scale your costs up or down based on your average turnover. This is extremely helpful when budgeting your company's future.
Today, outsourcing cashiering duties has not only helped mid-tier practices free up a significant amount of time, it readily supports and improves overall productivity and growth. 
Crucially, outsourced legal cashiering is helping to take the burden out of the highly stringent compliance checks. Ultimately, this is freeing up lawyers to focus on client work.
If you're ready to begin and outsource your cashiering services, we're here to talk. 
Call us today and get started. 
More from the Knowledge Hub
From information and help around all things accounts, to our thoughts and commentary on what's happening in the world of law and finance – you'll find it all here.
In a previous blog, we covered how smartening up your accounting system can give your […]
When it comes to law firms, the lawyers rightfully take centre stage. But behind the […]
Whilst we'd all like to think that we can manage every aspect of our business […]
Running a business on its own is hard enough without having to chase clients for […]